Wejo founder named 'Disruptor' at EY Entrepreneur Of The Year awards
Press Release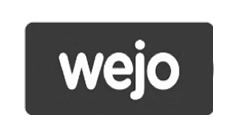 Awards  December 10 2020 Neil Hodgson
Richard Barlow, founder of Wejo, was named 'Disruptor' at last night's EY Entrepreneur Of The Year awards 2020.
Richard, who is based in Tattenhall, Cheshire, was recognised for his efforts to revolutionise the use of data in the automotive sector.
With 18 million cars on the Wejo platform, the idea behind the business combines Richard's personal interest in both technology and cars, harnessing the data available on driver behaviour, traffic patterns and other trends to benefit auto manufacturers, businesses and the wider public.
Richard recognised the untapped potential of this data and how leveraging it could help address and solve problems the automotive industry may face in the future. Insights from the data will be of real value to insurance companies, parking app developers, highway agencies, and more.
Victoria Price, partner and EY Entrepreneur Of The Year leader in the North, said: "Richard is a brilliant example of entrepreneurial innovation in action. Spurred on by his passion for both technology and cars, Richard has created the Wejo platform which is now beneficial to the automotive industry, and wider public."
Joanna Santinon, partner and EY Entrepreneur Of The Year leader, UK, said: "Despite a truly challenging year, we've had a phenomenal calibre of entrepreneurs enter the programme this year, representing exceptional businesses across the country.
"They have instilled hope and optimism into their organisations, staying upbeat and positive, and identifying new avenues of business. Richard is the epitome of UK entrepreneurs – resilient, unstoppable, and embodying entrepreneurial spirit in everything he does."
[…]
The EY Entrepreneur Of The Year 2020 UK judging panel was chaired by Simon Rogerson, CEO of Octopus Group, who was be joined by: Ambarish Mitra, co-founder of Blippar and Greyparrot; Emma Griffin, non-executive director and investor; Jon Wright, partner, JamJar Investments; Sahar Hashemi OBE, co-founder of Coffee Republic & Skinny Candy.